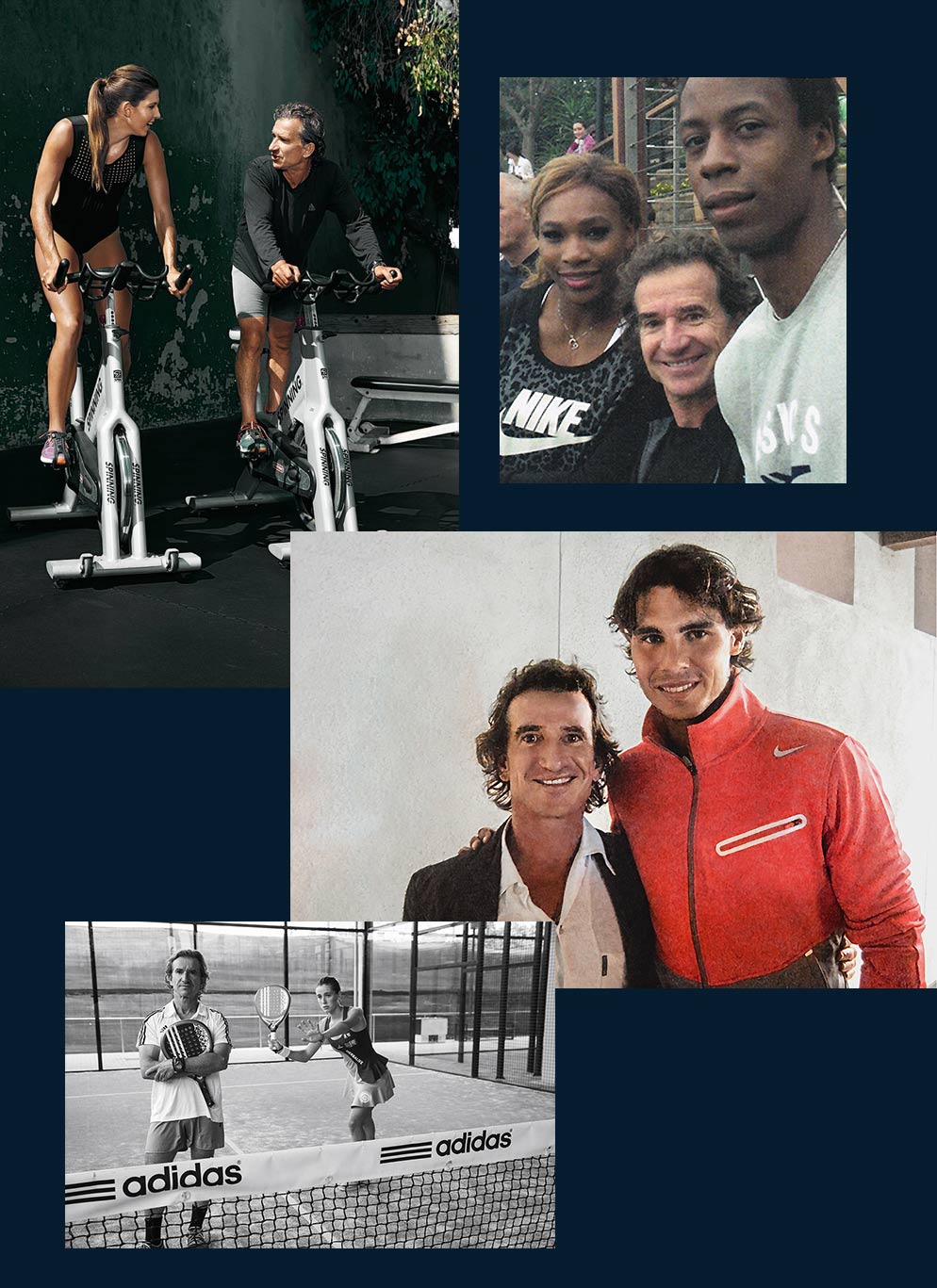 As one of the leading fitness enthusiasts globally, Fernando Sartorius has worked with some of the biggest celebrities on the planet, honing their fitness.
He was paddle tennis champion back in 1988 and has used his experience in top level sport to develop exercise as fun. And when it is fun, it becomes a habit. And when it's a habit it makes a huge difference in the life of people. Fast forward and you'll find that Fernando has worked with global stars, published best-selling books on the subject of fitness and gained followers from every corner of the earth. And now he's here to share that expertise with you.
Born in Madrid, but now a global personality in the fitness world, Fernando appears on television shows to show people how much fun it can be to build a fitness regimen that actually works. He travelled from Spain to the United States as a young man, starting up his business in Santa Monica, California. And he's never looked back since.
His books have been enjoyed by millions of people across the planet, aiming him the go-to man for anyone who wants to get fit. His work with the stars is the most famous aspect about him, working with Hollywood A-listers, TV stars and royalty. But that doesn't mean that he is exclusive to only those with the deepest pockets. Fernando's retreats and personal training are accessible for all. Find out more information on the relevant pages.
Fernando works the whole body – and the mind too. If your mindset is in the right place then exercise becomes fun, meaning it is something you will want to do over and over again. And that's when the right habits form, making fitness an everyday part of your life. This holistic approach will change the way you view your body and transform your relationship with it. Healthy body, healthy mind.
He's a philosopher as well as a trainer – allowing you the time to find yourself while working with him. Whether you're just getting started, want to get back into fitness again or looking for the next level, Fernando is here to help. And for businesses, his conferences can help you have a fit, healthy and happy workforce.
Coupling the way of the mind with the way of the body, Fernando shows you the path to exercise that is sustainable.
This is the long-term key to fitness success. His holistic approach transforms lives.
Check out the retreats, conferences and personal training pages to see the difference Fernando can make in your life.